Oil Prices Fall on Market Uncertainty
Published by admin |
16-07-2017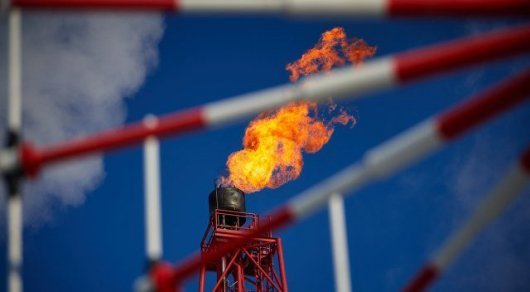 Following a volatile week in the energy sector, oil prices have begun to react with a generally downward shift. Market changes this week included the announcement of American President Donald Trump that the United States would withdraw from the Paris climate agreement signed by his predecessor and a perceived weakness in the OPEC production agreements that have previously sought to end the now multi-year global oil glut.
By the close of the day on June 2nd, oil sold at just £39.96($47.66) per barrel, down from a high of more than £39.55($51.00) as recently as the final week of May. Though a moderate decline, this drop occurred in an environment in which oil prices were already severely depressed. Oil has rarely topped the £40.00 price ceiling in the past several months. As the global glut, spurred by the OPEC nations, Russia and America continues, little upward pressure is being exerted on prices.
Based on lower revenue expectations, shares of oil companies were also adversely affected. American oil giant Exxon closed on Friday trading at just £61.60($79.43), down from a close of £62.58($81.70) only a day earlier. British Petroleum suffered a similar setback, with shares that had closed on June 1st trading for £28.10(36.24) retreating to £27.85($35.91) by closing time on Friday. Other global oil producers experienced similar small but notable decreases in share prices.
In large part, this blow to the oil and gas industry has been attributed to Donald Trump's unilateral decision to abrogate the recent Paris climate accords. This agreement, which placed tougher restrictions on oil, gas and coal production, would have supplied much-needed downward pressure on supply creation, thus exerting an upward pressure on prices. With that agreement no longer fully in place, the global glut could soon become even more pronounced as oil producers worldwide fight to keep hold of their market shares.
At the same time, divisions within OPEC are also playing a role in driving down the price of oil. Though a recent extension of production cuts was agreed to among the OPEC nations and Russia, that agreement did not take into account an increased production from America. A failure of the OPEC agreement to address excess production in Iraqi Kurdistan, a semi-autonomous region not bound by OPEC agreements, also roused concern. Last month, Iraq actually produced more oil than it did prior to the cuts being instituted when production from Kurdistan was included.
Where the current energy climate will take oil and oil stocks is, for the moment, uncertain. A long process to withdraw from the Paris agreement could bolster oil against the losses made in the immediate aftermath of the announcement that the US would withdraw. Much as for the last two years, however, excess supply remains the consistent problem for the global energy industry.